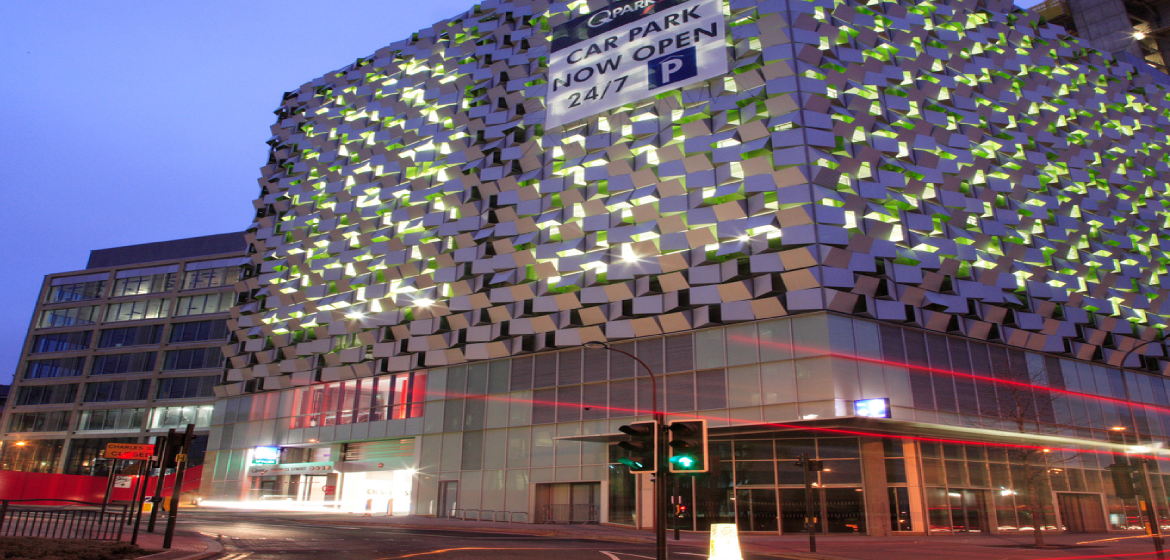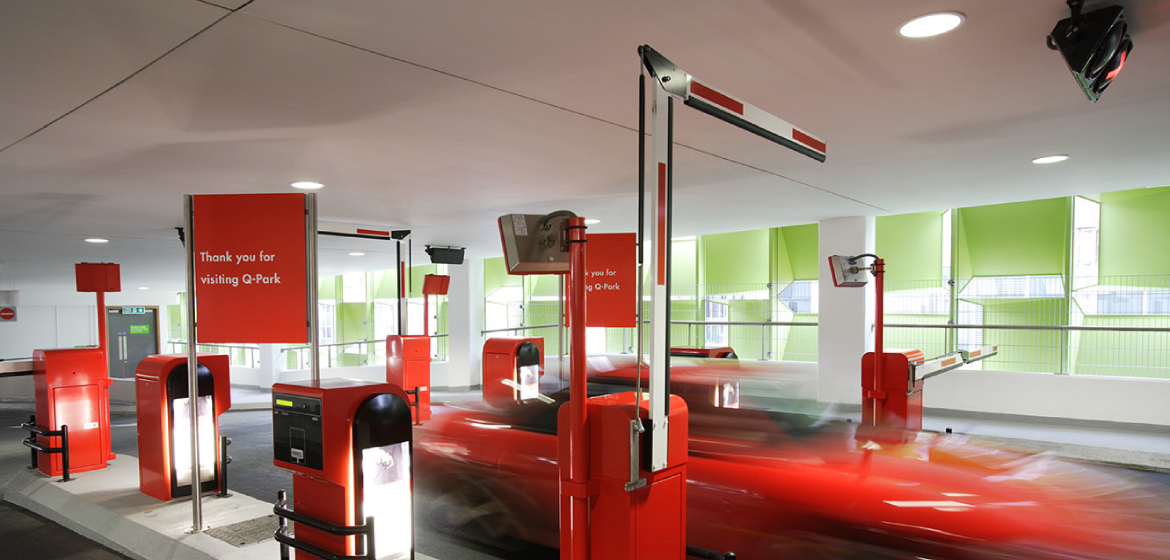 Eficienta energetica in parcare
Iluminarea adecvată în parcările interioare ar trebui să fie eficientă, economică și de durată. Aceste atribute ne permit să reducem costul consumului de energie și taxele de întreținere, sporind în același timp vizibilitatea și siguranța pentru toți utilizatorii.
Tehnologia DALI ale echipamentelor produse de compania Helvar , ajuta la reducerea costurilor cu energia pana la 75%, avand capabilitati de a identifica spatiile neutilizate efectiv, de a raporta gradul de ocupare al incaperilor, de a se adapta automat la modul in care sunt utilizate precum si la conditiile meteo din exterior, prin intermediul senzorilor.
Senzorii de prezență locali sunt instalați pe fiecare etaj al parcării și sunt programați pentru a estompa corpurile de iluminat cu LED-uri după o perioadă de inactivitate.
Odată cu iluminarea în zonele centralizate ale parcarii, se estompează la un ritm mai lent decât cele din jurul perimetrului clădirii, economiile de energie sunt instantanee, corpurile de iluminat fiind active doar când este necesar.
fast🅿️ark, membra AVITECH Group integreaza solutii pentru controlul iluminatului dezvoltate de compania finlandeza HELVAR , unul dintre cei mai importanti producatori mondiali de pe piata de profil.
Avantajele tehnologiei DALI
Reduceti consumul de energie cu pana la 75%
LED-urile eficiente energetic si tehnologia de programare reduc consumul de energie;
Reduceti iluminatul nefavorabil
Prin intermediul functiilor de detectare a prezentei atat a masinilor cat si a pietonilor, iluminatul parcarii se va activa atunci cand este necesar.
Parcarea dumneavoastra va fi eficienta din punct de vedere energetic
Cu ajutorul sistemului nostru scalabil de iluminat pentru parcari poate fi montat si pe instalatii vechi, reducand astfel costurile de instalare;
Monitorizare si intretinere
Din sistemul de management se poate monitoriza activitatea senzorilor si se pot obtine rapoarte despre reducerea energiei electrice.
High quality equipment, reliable and durable
Echipamentele furnizate de Helvar sunt considerate unele dintre cele mai bune pentru fiabilitatea and compatibilitatea lor, iar sistemele, extrem de flexibile si cu performante greu de egalat in materie de reducere a consumului de energie.
Principalele sisteme de iluminat inteligent cu reducere a consumului de energie electrica produse de Helvar sunt:
Imagine – sistem DALI eficient si scalabil destinat unei largi game de aplicatii de anvergura precum aeroporturi, centre comerciale, resorturi, campusuri;
ActivAhead – sistem DALI wireless, scalabil si cu capacitati de auto-invatare (AI), pretabil pentru a fi instalat in spatii de birouri, scari interioare, spatii de depozitare, parcari, zone unde se urmareste atent reducerea consumului de energie;
RoomSet  – sistem DALI pentru controlul iluminatului in camere, spatii repetitive precum saloane de spital.
Complete services, turnkey projects
Our team provides advisory, feasibility studies, traffic studies and support in establishing adequate parking solutions in order to address the mobility needs specific to each institution or company. At the same time, it ensures the design, installation and maintenance parcarilor on-street si off-street.
Reference works
Throughout time, our company has implemented numerous projects for the fitting of off-street parking, in various activity fields, among which we can mention: [Municipalities] Bulevardul Decebal Bucharest, Cluj-Napoca Parking Mogosoaia 9, Primaverii 8,Primaverii 20 , Focsani , [Hotels] Hotel Continental Arad, [Office buildings] Expo Business Park Bucharest, Floreasca Park Bucharest, Grand Offices Floreasca Bucharest, Multigalaxy I Bucharest, [Medical laboratory] Synevo, [Industry] Grupo Antolin Sibiu.
On the same topic
Multi-storey car parks
Underground parking
Overground parking