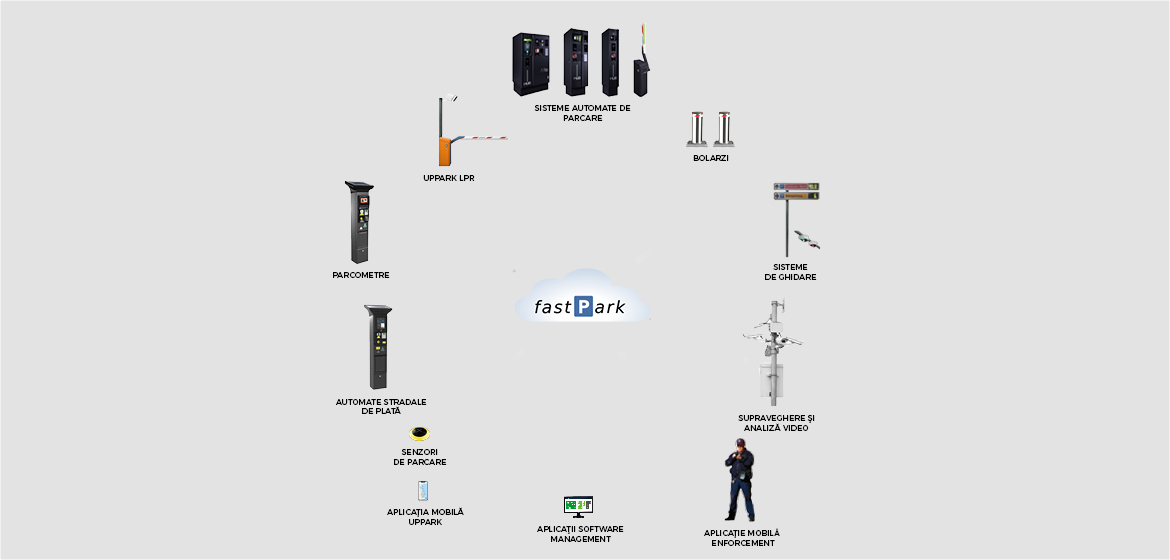 fastPark Parking ecosystem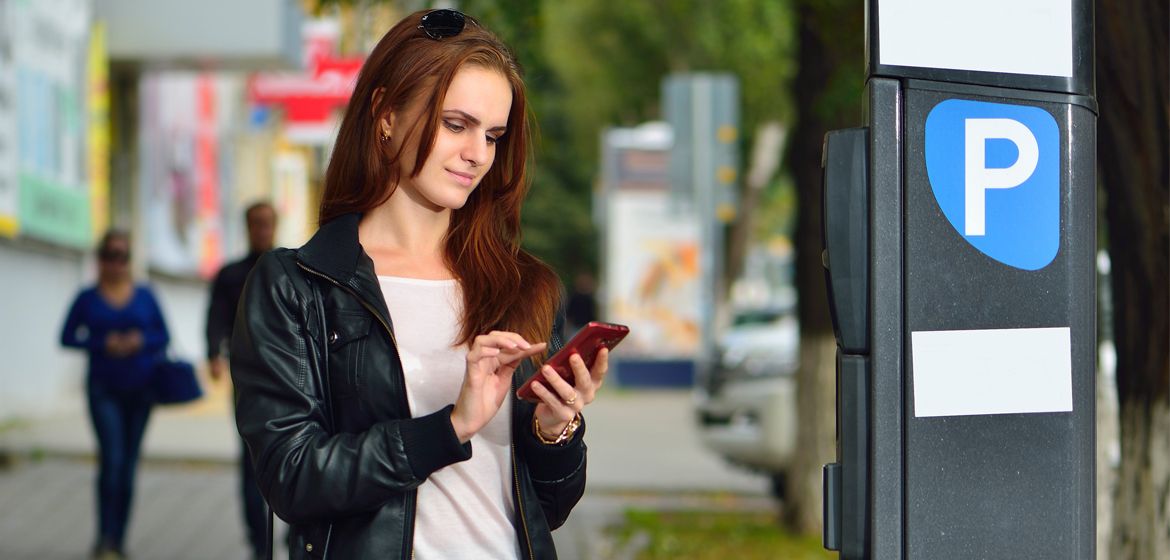 Integrated solutions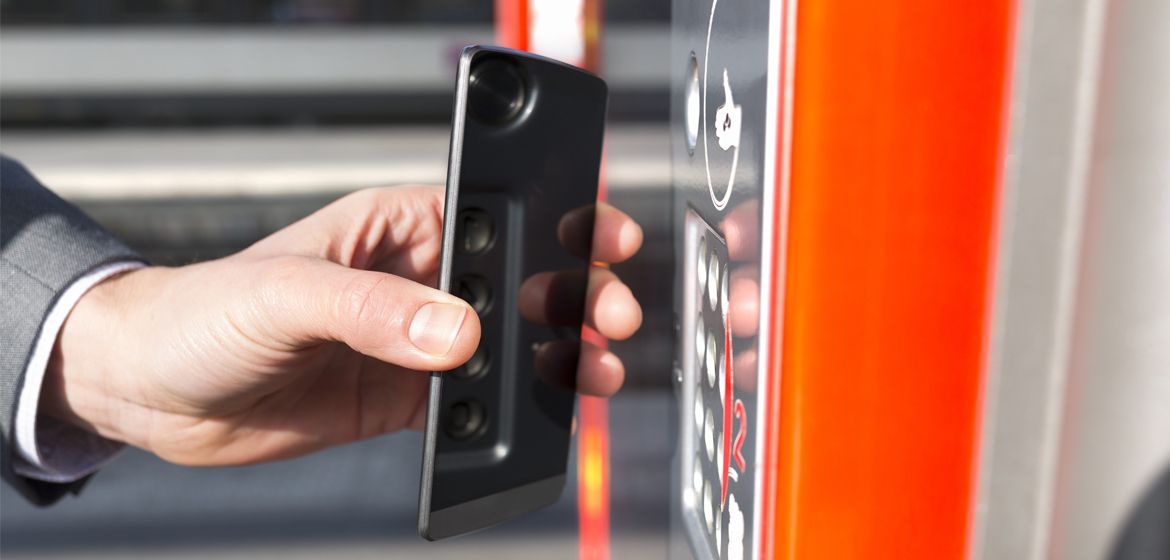 payment by phone via nfc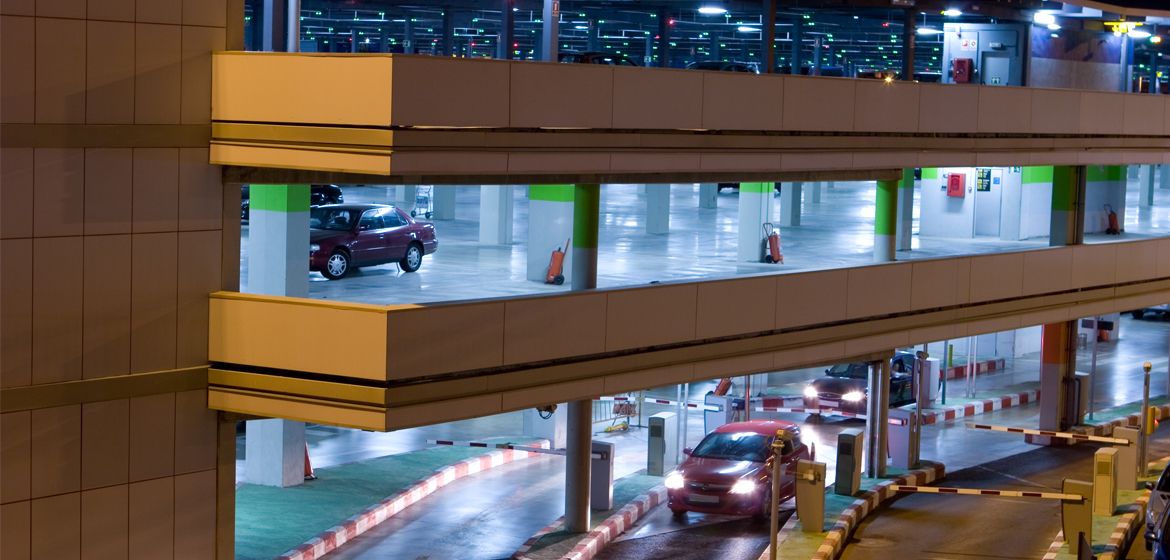 Parking Park & ​​Ride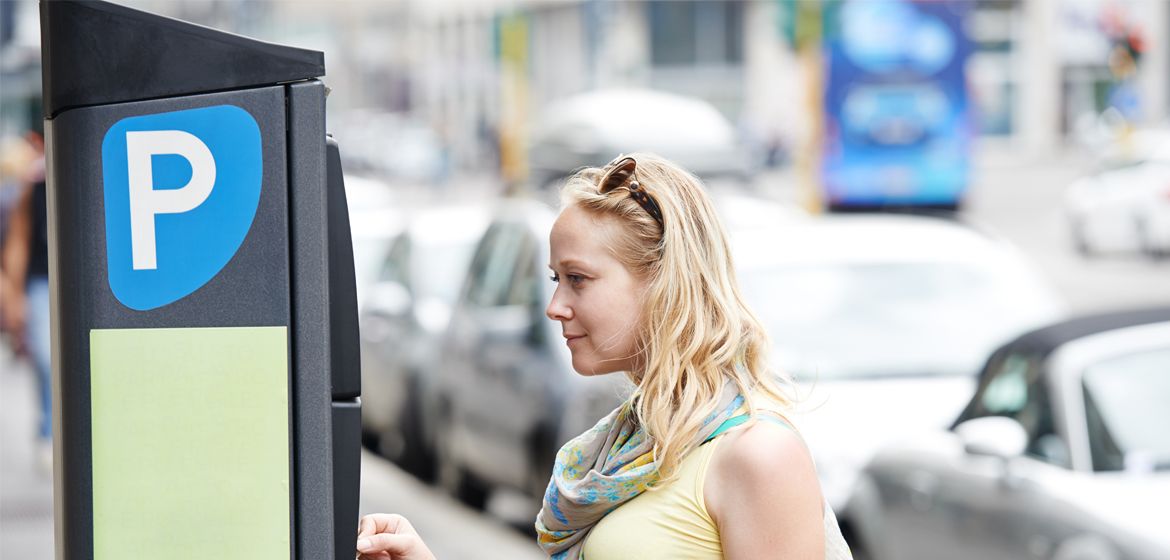 Parking meters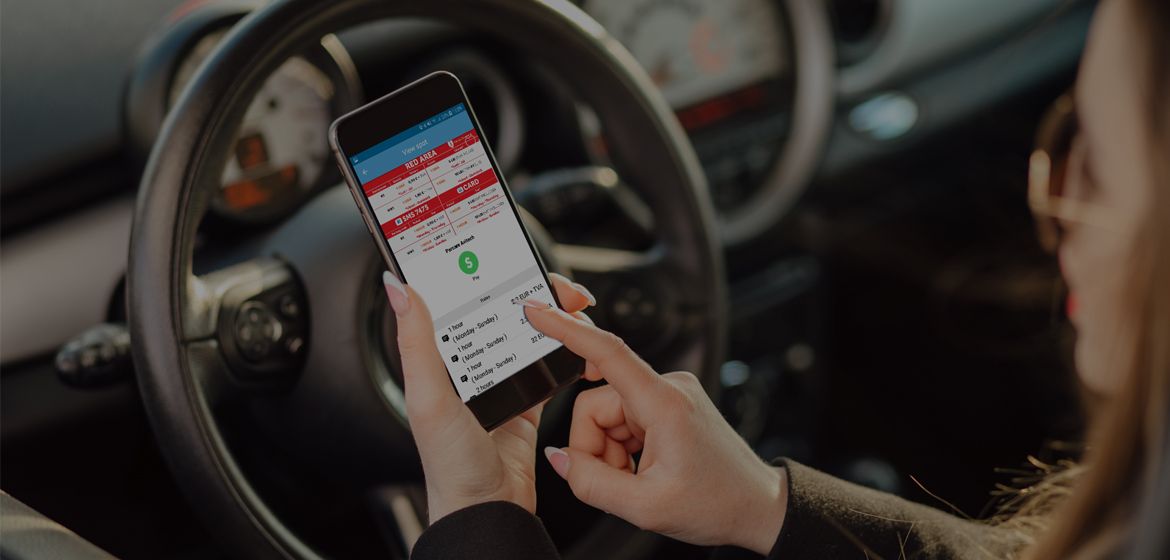 Software applications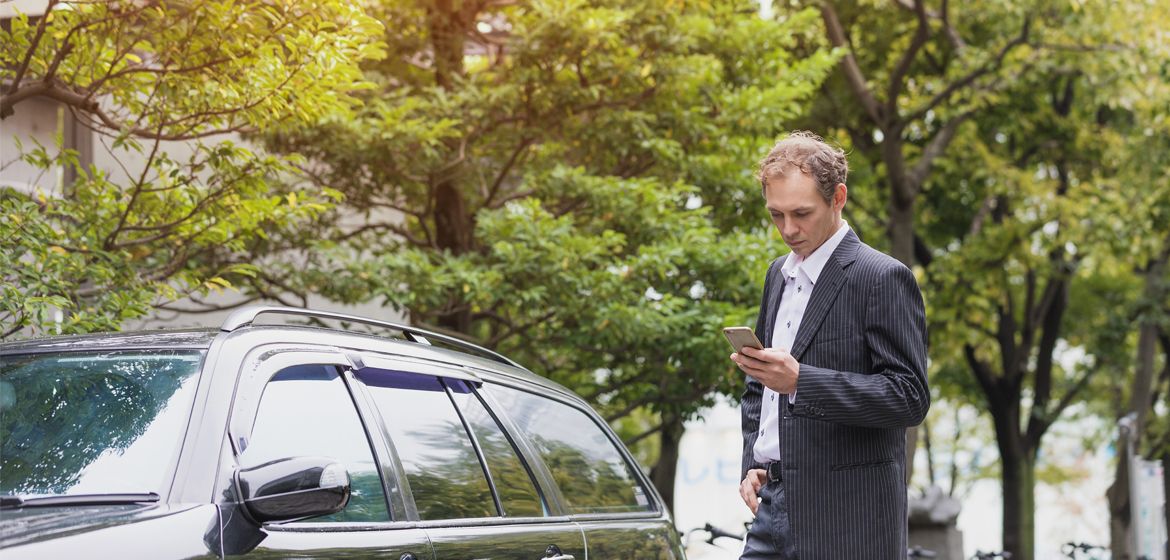 Software applications
In order to solve the issue of parking based on the need to increase mobility, modern cities use new technologies for real-time monitoring and integrated management of on and off-street parking.
In modern cities, the citizen's need for mobility is rapidly increasing. At the same time, private cars are still the favourite means of transport for travel, which leads to the increase of the number of vehicles, energy consumption and pollution.
Another consequence of the increase in the number of vehicles in cities is represented by the need for expansion and development of the transport infrastructure and related services. Nowadays, cities must permanently adapt their urban mobility policy to the new changes that occur in the habits and conduct of citizens, to the new technologies for digitalisation.
Parking - the off-street component, but especially the on-street component, has become another key element in the cities' urban mobility plan.
Due to an insufficient number of parking spots in central areas or in areas with intense activity, additional traffic occurs, generated by drivers that circle around the area, looking for an available parking spot. This traffic overlaps existing traffic, causing congestions or even blockages at certain time intervals.
Limited parking or high costs for parking in central areas no longer represent solutions for traffic decongestion. The solution is smart parking.
Smart parking defines an ecosystem that integrates sensors, monitoring devices, payment equipment, automatic systems, software apps, IT&C infrastructure, which provides relevant, real timeinformation from on-street parking, off-street parking, and information about alternative means of transport.
By means of the mobile apps connected to this ecosystem, citizens - residents or visitors are guided to available parking spots, they are informed about traffic, about how to avoid congestion, about alternative transport means, and fast payment for parking or for public transport is facilitated for them.
Modern cities throughout the world are already using this ecosystem to manage parking more efficiently, to collect real time traffic data, and to actively monitor available parking spots, in order to use dynamic pricing.
In addition, the ecosystem allows the fast adaptation of their mobility policy to the new trends, as well as influencing drivers' conduct in order to decongest traffic and reduce pollution.
Current situation
Each region, city, institution or parking operator implements its own parking policy, taking into account the size of the population, area traffic, economic, cultural or touristic activities carried out in that area.
According to the adopted policy, the beneficiary opts to use certain technologies and systems for parking, which better satisfy current needs.
A lot of times though, they either opt for cheap systems that can be purchased with reduced budgets, which prove to be unreliable and have many periods of operational failure, either very performant systems that become costly during use, due to the manner in which they must be operated.
In both cases, beneficiaries have financial losses, in the first case by inefficient collection, with interruption periods, and in the second case, due to larger expenses and systems exploitation.
In this context, our company - through the innovative technologies it promotes and the its intelligent systems, manufactured by some of the most important world manufacturers in the industry, provides the cities and communities from Romania, parking operators, solutions for the organisation, fitting and management of parking, and the efficient collection of fees with reduced costs.
The fastPark smart parking ecosystem allows the integration of all devices, equipment, systems and software apps intended for parking, regardless of their brand or type.
Its size or components vary from one parking to another, from one operator to another or from one municipality to another, depending on the assigned budget and the mobility policy promoted.
Our ecosystem is completely flexible, modular, it can be created from scratch with new equipment and software apps, or developed in various stages, by the takeover and integration of already existing systems, as a response to immediate priorities and budgetary constraints.
Architecture of the fastPark ecosystem for municipalities and parking operators
The fastPark ecosystem is comprised of a group of sensors, devices, equipment and automatic systems, software apps and related services necessary for the management and use of on and off-street parking:
parking meters
street parking payment machines
parking sensors
bollards and barriers for the access limitation and control
automatic parking systems
information and guidance systems
video surveillance and analysis
mobile software apps for parking payment (sms, bank card, contactless NFC)
mobile software apps for enforcement
software apps for the management and monitoring of systems and equipment
software apps for the management and monitoring of collections
cloud hosting services, systems management
installation services
system integration services, equipment, including existing ones
maintenance services, service, technical support for payment machines, barriers, sensors, IT&C systems, software apps.
operating systems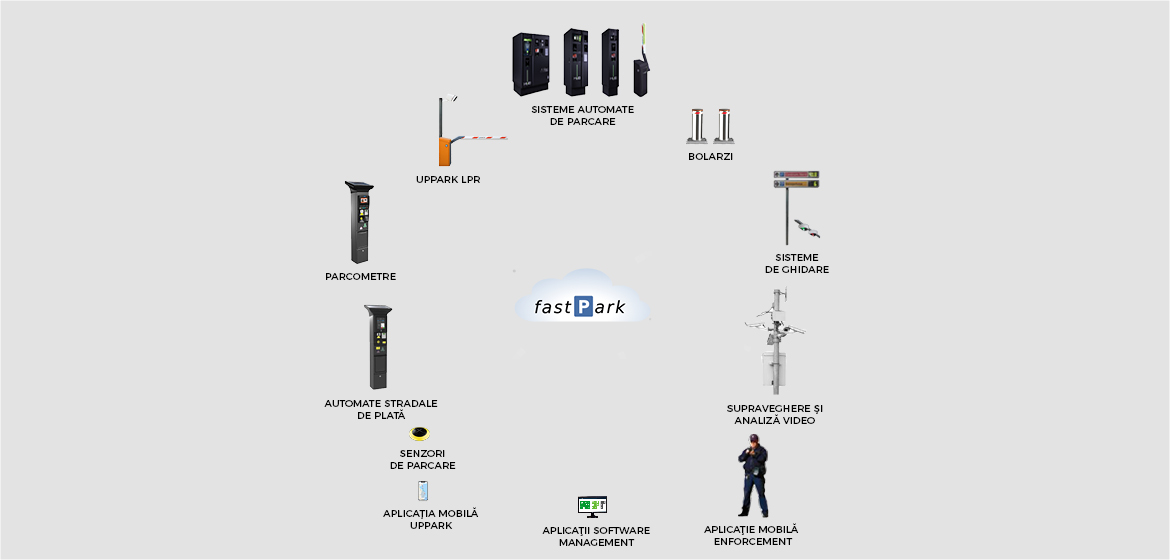 Features of the fastPark ecosystem
Scalable.Modern architecture, with a high degree of customisation, configurable according to immediate needs and various requirements.
Adaptable. Created to integrate and manage on-street, off-street parking, residential parking or a mix of all.
Smart. It has powerful tools of real time collection and data analysis, visualisation of performance indicators. It allows the establishing of new strategies and policies or the fast adaptation of existing ones
Citizen's satisfaction. Fast access to data and system adaptability allow the adjustment of policies with respect to increasing the quality of life, and the user's satisfaction.
Benefits of implementing the ecosystem
Benefits for municipalities and parking operators that use the fastPark ecosystemark
Regions, municipalities, communities, parking operators have the opportunity, by implementing the fastPark ecosystem, to monitor in real time all the parking lots and available parking spots, to monitor collections, price dynamic where applicable, to activate enforcement in areas where the rules are not being observed, to manage traffic, congestion and blockages in central areas or areas with intense activity, by influencing the drivers' conduct.
The use of the latest technologies, systems and software apps for parking allows the adjustment of local policies on parking, due to the flexibility of solutions (dynamic fees for crowded areas, limited parking duration, enforcement, fast change of price policy and regulation).
Municipalities now have tools for encouraging and guiding drivers to avoid crowded areas, to use and combine public transport means (buses, trams, trolleys, taxi, bicycles or scooters for lease) in order to get to their destination in central areas. They can create a clear parking policy, dynamic to changes, efficient, by real-time collection and data analysis, by knowing at any time the conduct and habits of drivers.
In addition, the fastPark ecosystem allows the interconnection of the municipal system that manages the city's on and off-street parking with parking operators, with private large size parking owners, such as commercial centres, business centres and office buildings, hotels, arenas, sports arenas, cultural centres, university campuses, hospitals, train stations, airports.
Thus, citizens, residents or visitors receive clear, centralised information regarding the availability of parking spots in the interest areas, price policy, traffic information.
The implementation and use of fastPark smart parking ecosystem brings municipalities and parking operators the following benefits:
maximising investments in equipment and systems, for a given budget (smart investments););
opportunity to use a mix of technical solutions, adapted to the level of parking fees, economic/touristic/cultural activity in the region, seasonality, local culture, drivers' conduct;
integrating existing equipment and systems, even if they are manufactured with older technologies, in order to fully exploit them, until their replacement;
web-based solution in the cloud that does not need large IT expenses and budgets, know-how and specialised personnel to manage the systems, investments in the cybernetic securing of operations;
decreasing the risks regarding data security;
high reliability, removal of operational blockages, and use of parking systems, non-interruption of services provided to citizens;
easy management of all operations;
monitoring of equipment operation, of their maintenance, of issues occurred during use. Decreased operation costs compared to classical, non-integrated systems;
real time monitoring of available parking spots, predictions according to the driver's conduct;
integrated monitoring of collections on all payment channels: mobile payment apps with sms or card, cash or card payment at parking meters and payment machines, online payment;
opportunity to use dynamic fees;
enforcement easy application, monitoring agents in the field, monitoring fines and collections from fines, comparative reports payment/fines;
reduced expenses with systems management and maintenance;
much more reduced expenses with the collection of the equivalent value of subscriptions, parking fees and fines;
net superior collections;
opportunity to present a flexible parking/mobility policy, according to the newest urban trends;
reducing traffic and congestion, eliminating blockages from city centres and from areas with intense touristic/economic/cultural activity;
reducing pollution, gas emissions, energy consumption, noise produced by traffic. Increasing quality of life.
Benefits for citizens in the cities where the fastParksmart parking ecosystem is implemented
The data collected by the ecosystem are not used only by municipalities and parking operators, but also by citizens - residents, commuters or other visitors. Thus, they benefit from real time information regarding the availability of parking spots from interest areas, the price policy for each parking, traffic information, information about alternative means of transport, notifications and important information from the authorities.
They can now choose their favourite communication channel, which can be a smartphone, tablet, computer, info kiosk or totem installed by the municipality, and other information and guidance systems. fastPark ecosystem can instantly communicate on all these devices.
This availability increases the value of the services provided by the municipality and, on the other hand, encourages citizens to use alternative means of transport.
By means of mobile apps, citizens can pay for:
parking costs;
charging stations access and use;
advance renting of a parking spot;
monthly, quarterly, annual subscriptions;
residential parking;
travel tickets for other means of transport;
renting of cars, bikes, scooters made available by the municipality or by private operators;
fines;
various subscriptions;
taxes and duties;
The implementation and use of fastPark smart parking ecosystem brings citizens a series of important benefits for quality of life in a modern city::
finding a convenient parking spot when you are in traffic;
navigation and guidance to the chosen spot;
payment by convenient payment methods;
streamlining of the parking payment process or of other services provided by the municipality or parking operators; even cost and daily expense control;
traffic information;
access to information regarding other means of transport, schedule of public means of transport, purchase of travel tickets;
eliminating congestions and reducing traffic in the city centre or in areas with important touristic, economic or cultural activity;
reducing pollution due to intense traffic;
reducing energy consumption;
eliminating daily stress due to traffic congestions and lack of parking spots.
The use of the fastPark smart parking ecosystem decreases the time spent by vehicle drivers searching for a parking spot with approximately 40%, the CO2 emission caused by traffic from central areas with 10%, and leads to the increase of parking fees collection up to 30%, at the entire city level.
Doriti mai multe informatii despre sistemele smart parking?
Specialistii fast🅿️ark in sisteme smart parking va stau la dispozitie