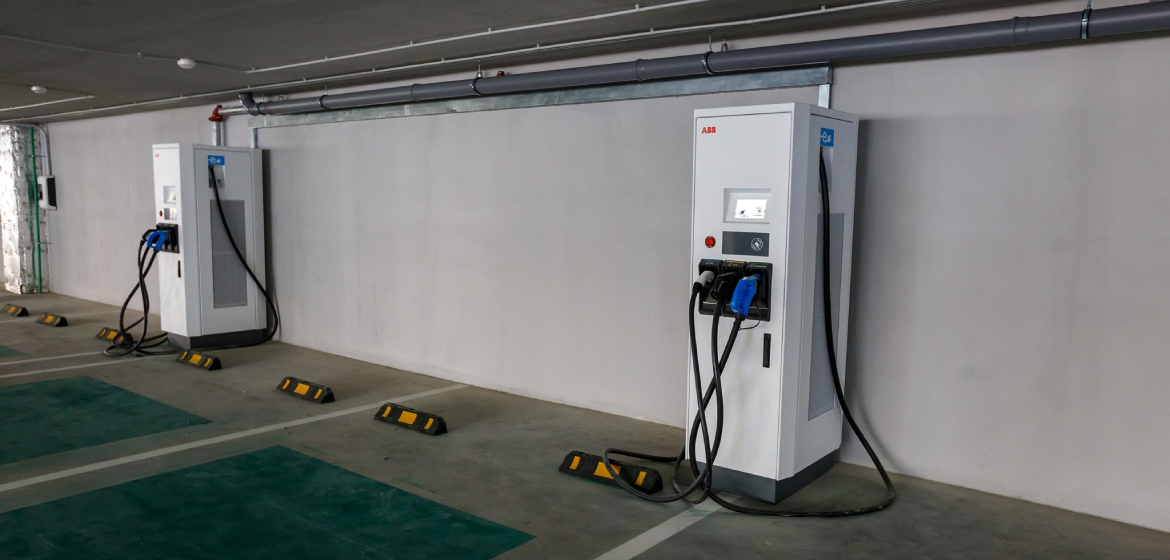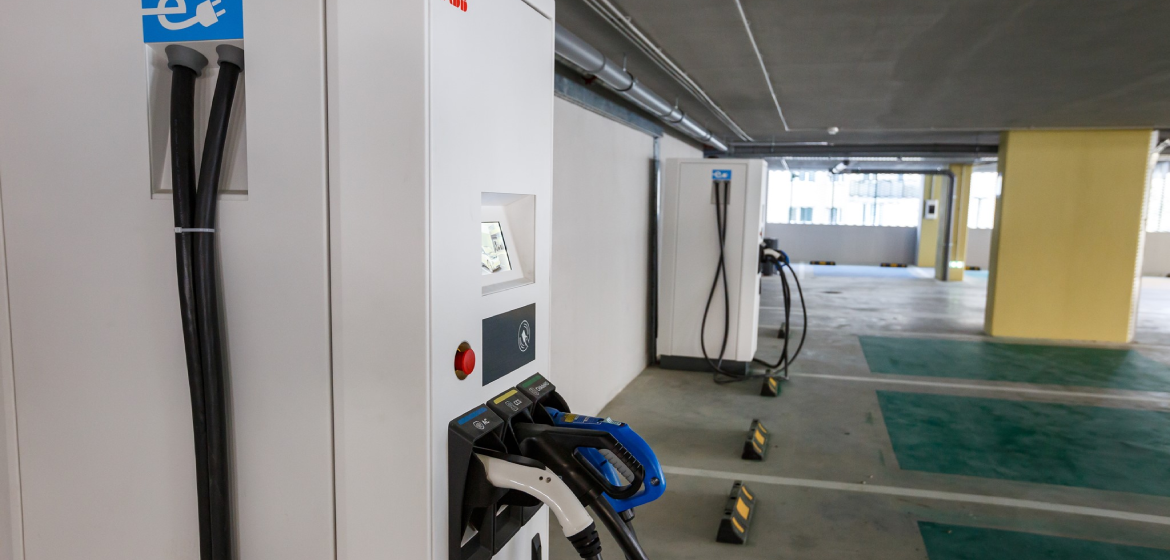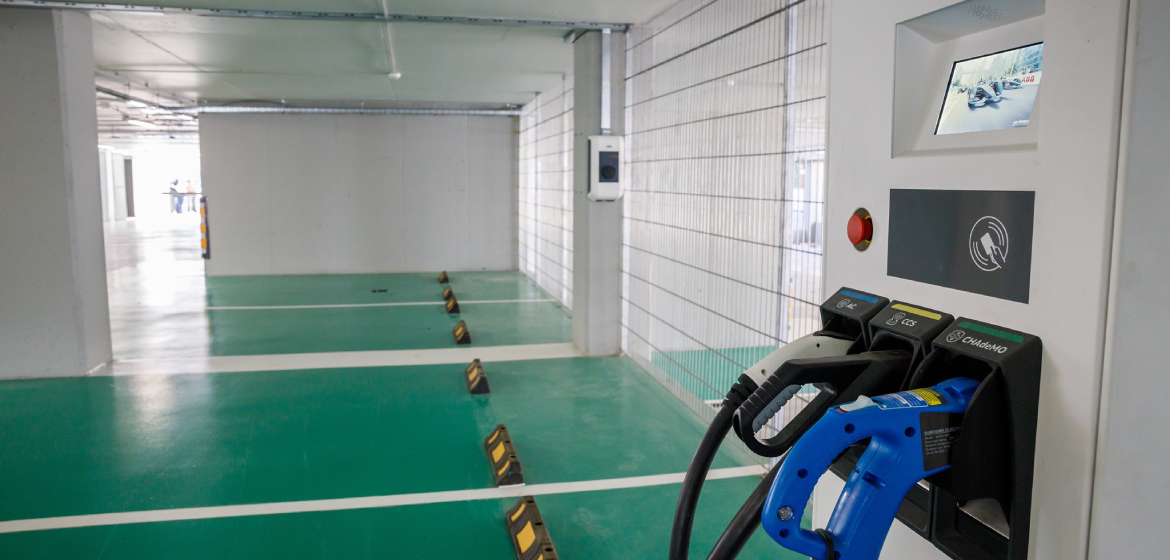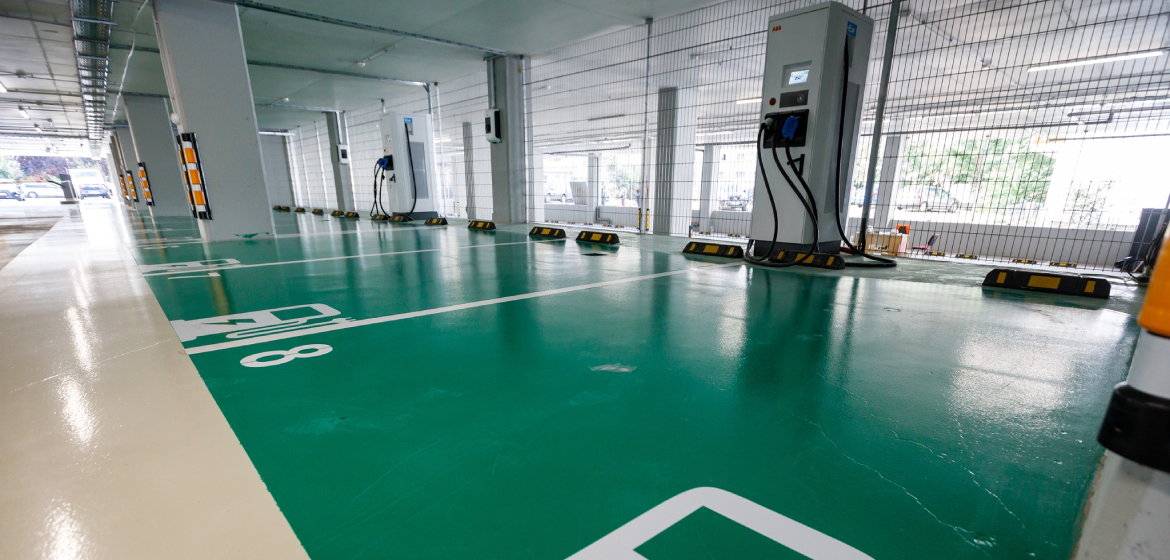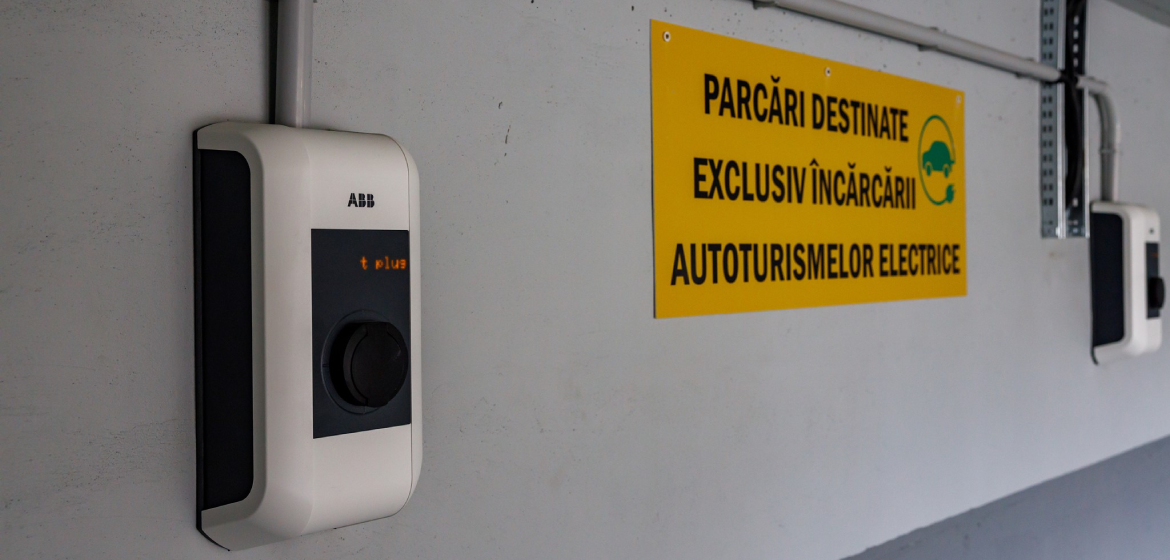 Energy efficiency in parking
Electric cars are more and more desired in a world where the decreasing of carbon emissions represents a major concern. Research has shown that electric cars are better for the environment. During their operating time, they give off less greenhouse gases and atmosphere pollutants than a petrol or diesel car.
In this case, fastPark has concluded a partnership with Promelek XXI, provider of recharging stations for electric vehicles.
Promelek XXI   is a company with a vast trade experience in the field of electric installations, with over 24 years of activity on this market. The diverse portfolio of the company includes charging stations for home, outdoor, for the industrial sector with fast charge.
High quality equipment, reliable and durable
DC multi-standard Terra 54 fast charging station
Terra 54 is compatible with CCS, CHAdeMO and AC functionalities. It is compliant with the most relevant international standards, including EMC Class B, necessary for safe operation in residential areas, office buildings, retail and gas stations.

Features:
50 kW DC fast charger;
CA cable of 22 or 43 kW;
IEC 61000 EMC certificate;
Allows operating time monitoring and remote support;
Touchscreen display;
Robust enclosure from stainless steel.
Request an offer for the Terra 54 fast charging station
Terra AC wallbox fast charging station
Terra AC wallbox is right for home use, as well as for office buildings, industrial neighbourhoods, retail and hotels.
Features: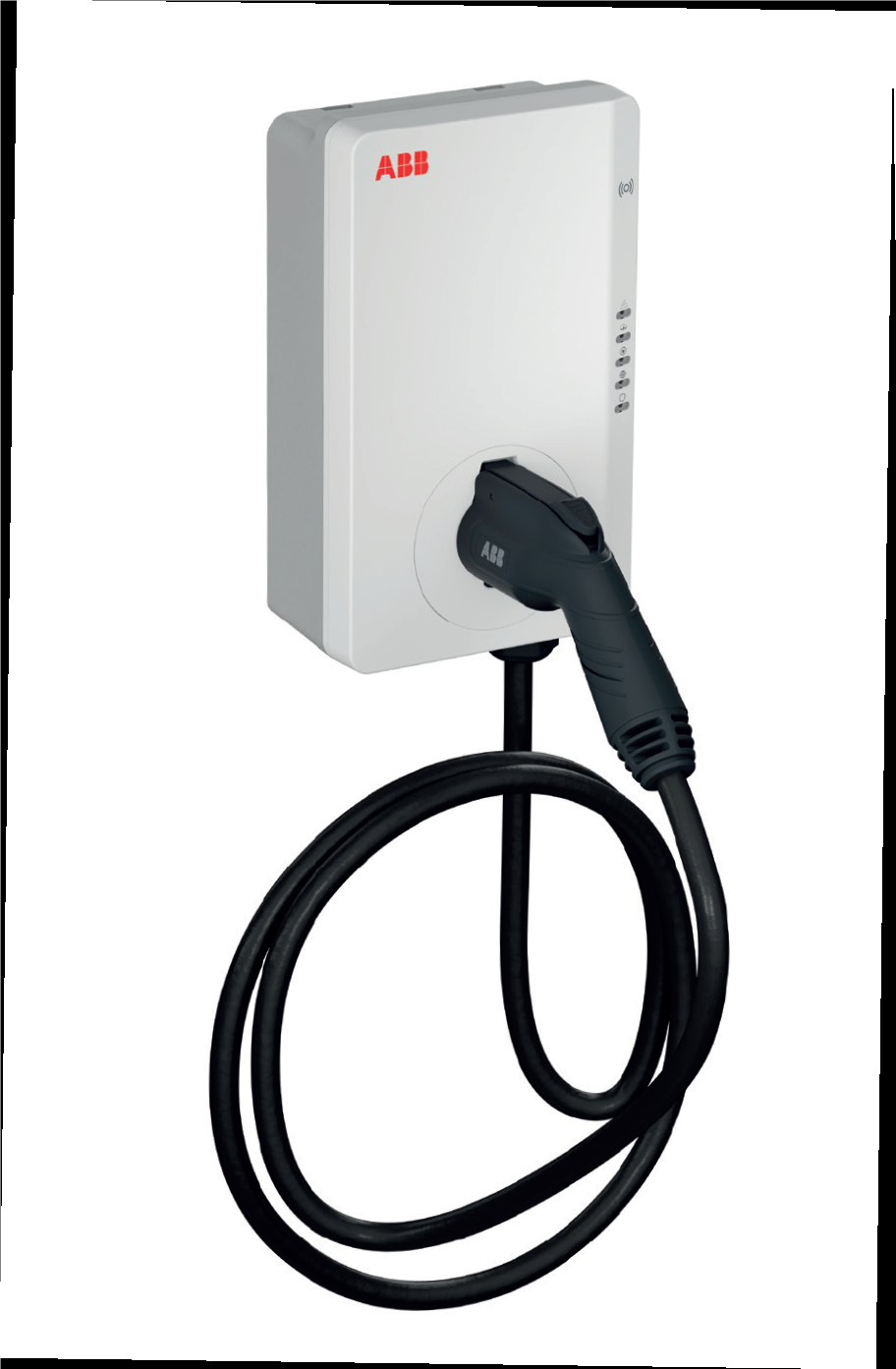 Nominal power of 7,4 kW/ 22 kW;
IEC/EN 61851-1 certificate;
Allows operating time monitoring and remote support;
Operating capacity 10 years, 16 hours charging, 8 hours standby, 5 charges/day;
Size: 320 x 195 x 110 mm.
Complete services, turnkey projects
For the electric charging stations provided by Promelek XXI, fastPark, a member of the AVITECH Group offers a complete array of services: Advisory in choosing the best solutions, Design, Equipment Procurement, Installation, Maintenance and Technical Support.
A distinct role is given to the process of smart parking systems integration with other building systems and installations: Video Surveillance, Breaking-in Detection, Perimeter Protection, Integrated Security Systems (PSIM), Fire Detection, BMS, Parking systems.
Reference works
Throughout time, our company has implemented numerous projects for the fitting of off-street parking, in various activity fields, among which we can mention: [Municipalities] Bulevardul Decebal Bucharest, Cluj-Napoca Parking Mogosoaia 9, Primaverii 8,Primaverii 20 , Focsani, [Hotels] Hotel Continental Arad, [Office buildings] Expo Business Park Bucharest, Floreasca Park Bucharest, Grand Offices Floreasca Bucharest, Multigalaxy I Bucharest, [Medical laboratory] Synevo, [Industry] Grupo Antolin Sibiu.
On the same topic
DC multi-standard Terra 54 fast charging station
Brochure
Terra AC wallbox fast charging station
Brochure
Multi-storey car parks
Underground parking
Overground parking
Street parking
Residential parking
Office buildings
Industrial areas